Procurement in the medical industry is a demanding process involving gathering the requirements, finding vendors, sending quotation requests, reviewing quotations, confirming orders, and making payment. The traditional purchase process is usually described as having high levels of bureaucracy, slow communications, and requiring manual authorization. The modern purchasing process benefits from the automation system and the Internet, making the process fast and efficient.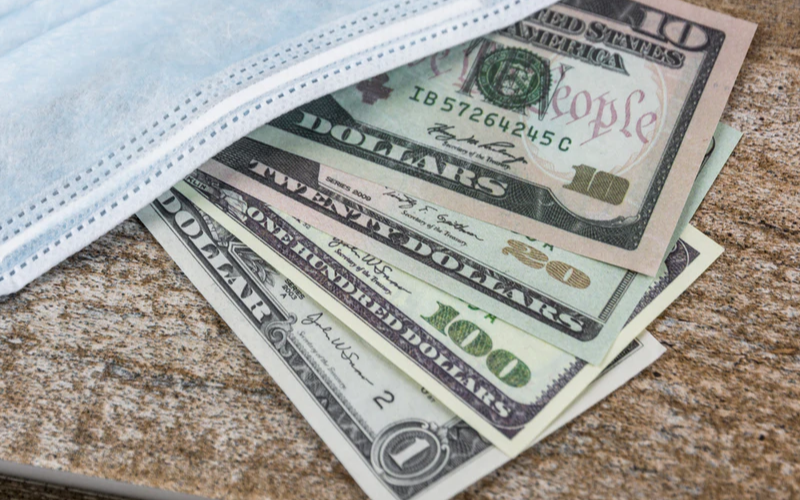 Payment is an important step, not directly affecting the quality of the products, but with accurate payment knowledge, buyers can save much more time and sometimes even money throughout their purchases. With the modern purchase process, there are different ways to deliver your payments. Although this can smoothen the payment process, buyers should be aware of all the hindrances and how to solve them. At Visun Medical, we try to make the payment process as seamless and straightforward as possible so as not to create any confusion for our customers. In this article, we are going to elaborate on the factors that you should consider when making payment for medical supplies and how Visun helps you to handle this payment part.
Factors to consider when making a payment
Some medical equipment suppliers work with the domestic market only. Others expand their business to the international market. There are some distinct differences between the two markets that can affect the way payment is calculated and delivered. Abroad orders may have hidden costs, making it not as transparent as the domestic ones. While with domestic orders, usually you are only required to pay for shipping costs besides the total product prices, with international orders, the buyers may need to cover taxes, long-distance shipping costs, and insurance costs. Besides, the delivery time for abroad orders is also longer due to the stringent regulations and examination the packages must go through before they are allowed to be shipped to the buyers. The process may vary depending on the destinations – the countries where the goods are imported to.
At Visun Medical, our business covers both of the markets: We provide medical equipment supply for domestic customers and also medical wholesales for partners in foreign countries. Let's go through more details of what buyers should pay attention to in 2 scenarios, whether they are buying domestically or importing from foreign suppliers.
Domestic purchases
– Available payment methods: We accept payment from bank transfer and credit cards. Payment can be made at once or divided into several payments. If you order a product in bulk, once you have received our quotation and agreed on the pricing part, you can proceed to pay the total value of the order. On receiving the payment, we will start packing the inventories or manufacturing more if we do not have enough goods in stock. There will be no other costs after this point. If you use our OEM service, which means we will receive the specifications of the product you need Visun Medical to manufacture. We will also send you a quotation after receiving your order and requirements and the total payment will be divided into 3 stages. If you agree on the quotation, we will collect the first down payment as a deposit for us to manufacture a sample product. The sample will be for you to check if it meets your requirements. Once the sample product is confirmed, we will collect the second payment to start mass production. And finally, we will deliver the products to you when we receive the rest of the payment.
– Shipping fee: The shipping fee is usually calculated based on a unit of weight (For example 15,000 vnd/kg). This unit price can vary in different regions (could be higher if shipping to regions other than Ho Chi Minh City or Ha Noi in Vietnam) or it can also be discounted if the order's total value reaches a specific amount.
– Discounts: We do offer discounts based on total quantities (For example Discount 10% for orders with a total value higher than 10 mils vnd), contract terms, and repurchases (for returning customers).
Cross-border purchases
– Available payment methods: We accept payment via bank transfer, credit cards, or online wallets such as Paypal. Customers should be aware that bank transfer and credit card payment will require extra fees collected by the banks and Visun Medical does not account for these fees and they should be covered by the customers themselves. Online payment services (Paypal) also have their own service fee charged on each payment. This will add up your final payment so please check it carefully.
– Import tax: Imported goods are usually exposed to certain kinds of tax, depending on each country. For instance, in Vietnam, imported medical equipment will be charged with import tax (varied from 0 to 25%) and Value-added tax (VAT – 5% or 10%). The customers need to pay the taxes so that the packages are legal to be imported.
– Medical logistics insurance fee: This is only an optional fee. Medical equipment can sometimes include expensive products and shipping these products for long-distance without insurance can be risky for both Visun and our customers. Hence, we usually recommend our customers to keep the insurance fee included in the quotation.
–          Shipping fee: For international shipment, shipping fees will vary due to several factors – the shipping agents, how the goods are divided (total weights, how many packages, what are the sizes of each package), and insurance options. At Visun Medical, we use FedEx shipping service for shipping products to our customers. The shipping rate for international orders can be estimated on the FedEx website here.