Asia International Hospital
"As the procurement specialist and Category Manager for protective personal protective workwear for Asia International Hospital, I was responsible for awarding the current contract to Visun Medical.
Visun Medical guaranteed to provide our hospital system up to 40% savings in the first year of the contract without compromising any quality but by control, products that were fit for purpose, and longevity of the items.
I am very pleased to say that not only have Visun achieved this saving but they have also been consistent with providing innovative products that make the working conditions of our workers more suitable. They have considerably improved delivery times and are always willing to go the extra mile. Visun Medical's industry expert systematically attends working group meetings and the company takes on board all feedback – their preparedness to be of assistance sets them apart. I have a direct point of contact with all levels of authority at Visun including the Chairman who takes a personal interest in their customers.
I believe that the company's level of commitment will continue through the life of the contract and beyond."
— Category Manager, Corporate Procurement —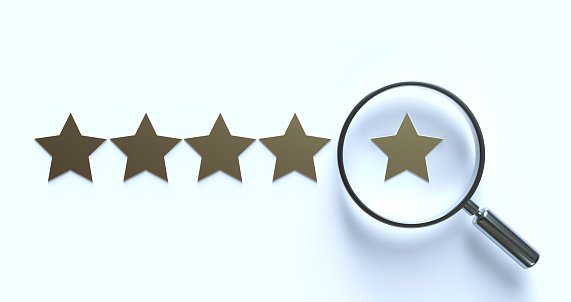 The Perfect Spa and Clinics
Visun Medical has helped The Perfect Spa and Clinics to gain control over the usage and spend of personal protective equipment. Previous to dealing with Visun we used in excess of 30 different suppliers, varied methods of trading, limited visibility of compliance, and limited technical support from local suppliers.
As a medical business with more than 5 facilities, we now have in place a national distribution network, through a unique tailor-made online catalog. This catalog has meant we can make sure all sites are purchasing the correct products, correct standards at the right price, and we are able to view online the product sales by location and individual as well.
Personnel at Visun deliver great customer service and are very flexible in making sure you as the customer get what you require whether it is price or products.
— Procurement Director –
Bamboo Airlines
Our airline needed to kit out flight crew as well as the ground staff crew members the personal protective equipment kit which meets the international standard, in which the clothing must be completed with a drawstring hood and elastic-cuffed jacket and pants. Working in the most dangerous field during the COVID-19 breakout, we defined that we need the highest quality kit to protect us from infection. And we always trust in Visun Medical's products.
We have been working with Visun Medical for so many years now in which the main products we bought before were their facemask and wet wipes. They obviously were extremely good and enough for our staff at that point. However, when the pandemic occurred, we need to order more about personal protective equipment including facemask, medical protective clothing, gloves, face shield, and alcohol wipes. Not only they support us, who is their loyal customer, to provide enough a large number of kits we need in the panic time and less of suppliers, but they also always understand the insights of the airlines, which is not an easy thing to do considering. Our staff who works in difficulties working conditions in terms of cabin space restriction and tight schedules as well as the high ability of disease exposure when they get in touch with the passengers need a well-performed look, yet a high standard product. That is such a commitment! The products that Visun Medical develops have always understood our needs and have been very suitable. Besides, Visun Medical is a company that keeps a very close relationship with all of its customers. We expect to keep this very good relationship for many years ahead.
— Inflight Service Director –
Seoul Hotel
Could I just say thank you and what a fantastic job you have done with the design on Visun Medical personal protective equipment' kits? Not only the quality of work to a high standard but also the delivery services within the time frame you said, which is not always the case from recent experiences dealing with other companies.
We have had many comments already on how good the kits and how delicate your products are. It is very suitable for us who are working on a hospitality service where everything should be perfect to perform our professional. Your products, especially your 'safe and sound' kit contribute significantly to help us reach our 5-star level in the resort and hotel industry during the COVID-19 pandemic.
On behalf of everyone at Seoul Hotel, can I say a huge thanks to Visun Medical? We will be back soon, I am sure!
— Housekeeping Manager —
30Shine
30Shine has recently awarded Visun its personal protective equipment and workwear contract. As the Operational Safety Manager, I manage a group of people known as the Safety Team. This group is made up of from all parts of the company and typically numbers around 14 regular attendees.
The Safety Team meets on a monthly basis for 3 hours. We have focused much of our attention on PPE equipment and workwear for the last 6 months. Supply Chain Management's Business Partner who manages the Visun Medical contract also attends these meetings. Visun has been very supportive in attending online Safety Team meetings and the two-way exchanges have been extremely positive.
Visun has made themselves available to attend our recent meetings and experienced the friendly but firm challenges from our group members. There is a very honest and open relationship between Visun Medical and our chain of barbershop. There is a genuine commitment on both sides to work and resolve all issues.
I can speak on behalf of the company to say that we are positive that the Visun Medical contract will prove beneficial from a quality, cost, and supply perspective.
— Safety Manager (Operations) —